Thank you for visiting Beyond Beauté Day Spa and Wellness Retreat, one of Houston's original day spa experiences.
Beyond Beauté has been voted one of the Top 10 Day Spas by Houston Business Journal, affirming what we set out to do nearly three decades ago —create a safe haven for men and women, free from stress and the anxiety of everyday life.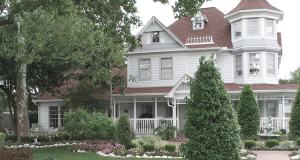 We are proud to offer two convenient locations in Deer Park and Clear Lake, Texas. Whether you're looking to pamper yourself for an afternoon, have an intimate getaway for two, or host a group party, such as wedding or bridal party, birthday celebration or any special day with friends and family, our spas are designed to be your oasis of tranquility. A place where one hour or an entire day can be spent relaxing, rejuvenating and restoring your peace of mind. Services are private and peaceful and cleanliness and comfort are of the utmost importance. That's why we use heated beds with soft 800 count sheets and memory foam face cradles, and proudly employ tenured technicians, most of whom average 10+ years' experience in advanced skin care, massage, body treatments and nail care.
We promise to provide a place where attentive ears listen and good conversation is shared in a nurturing environment that promotes a state of well-being both mentally and physically. With our expertise we can help you ease your worries and achieve physical and mental balance inside and out.