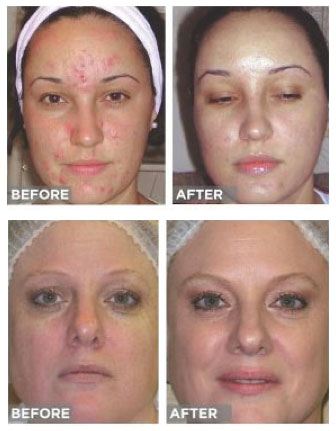 Check with your esthetician for a package price.
If you're looking for a non-invasive, total renewal skin care treatment without a long down time, we have the perfect package for you. No matter what your skin challenges are, our 90-Day Turnaround guarantees amazing results after only six treatments. You'll notice a positive change in your skin with each session, resulting in a clearer, smoother and firmer complexion. These facial treatments work wonders on skin with problems such as acne, pigmentation, loss of tone, fine lines and wrinkles.
This customized package consists of three progressive facials and three corrective facial peels. Facials and peel sessions will be alternated every two weeks. In each session your skin will be reanalyzed to choose the treatment best suited to achieve the desired results. Your esthetician will also recommend select home care products. These products will play a major support role in helping you reach your goals. Contact us to schedule a free skin analysis and consultation.