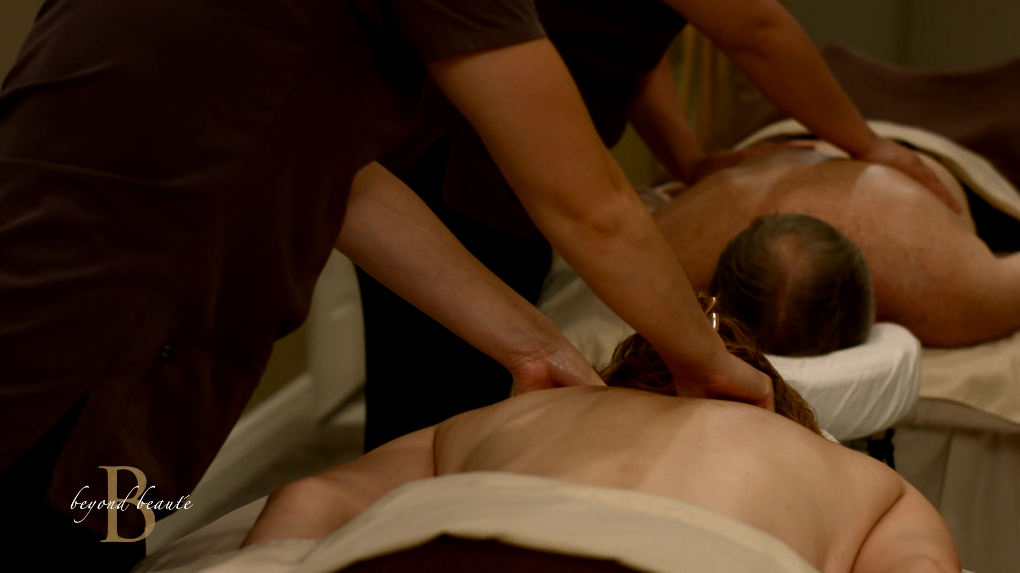 Couples Share the Love – $225
Rekindle those intimate feelings and cultivate a more loving relationship. Your bonding day begins with our unwinding ritual, which includes a mineral foot soak, warm herbal neck wrap, and a serving of herbal tea or glass of wine.
In your private massage room for two, you will enjoy a rhythmic one hour body massage with custom blended essentail oils. Completing the package is a rejuvenating scalp massage and conditioner.
We promise you'll want to repeat this retreat ritual again and again.