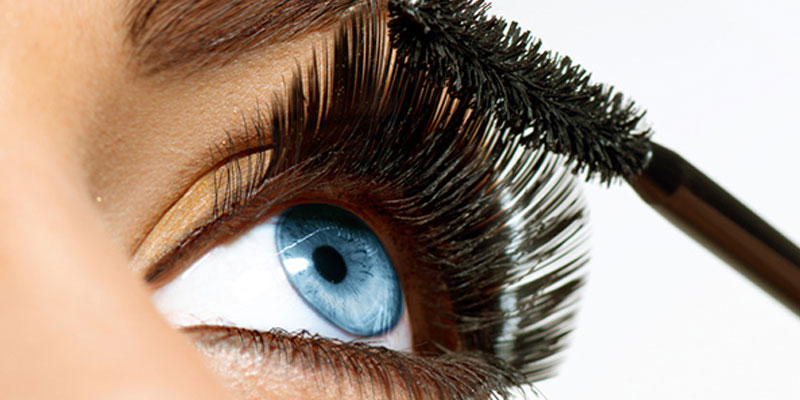 Lash & Brow Tint
Brow and lash tint are great for those with light or gray brows or light colored lashes, as darkening these hairs makes them appear fuller and lends to a more polished look, overall. Additionally, lash tint is great for those with makeup allergies and who can't wear mascara, because it gives the illusion you're wearing mascara, minus the flaking or clumps.
The tint we use at Beyond Beauté is a safe, all natural, FDA approved vegetable coloring that is specially formulated for the eye area, and lasts up to one month.
Available colors midnight black, black, brown, auburn or gray.
Eyebrow Tint  $20
Eyelash Tint (Top and Bottom)  $25
Lash Lift  
Lash lift is a safe and easy way to create an appearance of volume and length to your eyelashes.  Now you can wake up to or swim with beautifully curved lashes.  You can choose the size of curl you require — small, medium or large. Medium is the most popular. It is painless. Your eyes stay shut while each individual lash is tucked to a silicon curve until it is set which takes about 40 minutes. It will last up to 4-6 weeks and you may add a tint so they really stand out.
Lash Lift  $100
Lash Extensions  
Beyond Beaute' is proud to welcome mink Liquifan lashes, a complete and market proven eyelash extension system. This patented process involves instantly drying and curing each eyelash extension as they are applied. You no longer have to wait 24-48 hours to wash your lashes. Liquifan lashes allow you to apply make-up and get your lashes wet immediately after application. This unique application process provides:
Dramatically fuller lashes
More lashes applied at a faster pace
Greater choices in styles and options for a customized result
No waiting time or restrictions after application
Longer lasting results
A more satisfying and enjoyable application experience
Depending on your natural growth cycle, your extensions will last 4-8 weeks. This can be extended by using our lash growth serum, neuLASH® available at both Beyond Beaute' location. A refill is recommended at 3-4 weeks to fill in any new growth. This keeps lashes pristine and fresh.
Last Extensions start at $200 for 35 to 40 lashes
Microblading  
Microblading offers a more permanent solution to sparse or damaged brows. This semi-permanent eyebrow procedure is carried out by a qualified technician who will precisely measure your features to achieve natural looking results and brow placement.
Beyond Beaute' uses BioTouch pigments along with 50,000 other technicians in 33 different countries. These pigments are formulated with iron oxides which are known to be safe for cosmetic use, colorants, and micro-pigmentation to the face and body. Learn more about BioTouch here ( www.biotouch.com)
We ask that you refrain from excessive drinking, taking aspirin or blood thinners unless proscribed by your physician, and using retinol one week before your appointment. Retinol can make your skin thinner causing you to bleed more than necessary.
Guests are required to come in 30 minutes prior to their appointment to be prepped with numbing cream to dull discomfort.
Microblading: $450
This price includes your initial appointment and your mandatory follow-up appointment 4-6 weeks later.
If you book your follow-up appointment after 4-6 weeks, there will be an additional cost.
Learn everything you need to know about aftercare here